WorldWide Moulds Shipment
Moulds can be shipped by sea, by airfreight, or by courier service, depending on the size and weight of the moulds, and on the urgency of the customer to receive the moulds.
When moulds are really small, like moulds for glasses, plates, small cutlery and the like, these moulds are often sent to the customer by courier service at the cost of a few hundred us dollars. In this case Starmould checks out the best rate for the shipment, and if the customer approves, the cost is added to customer's invoice for the mould purchased.
If shipped by courier, packing of the mould is in a sturdy wooden case.
Larger moulds, or larger quantities of moulds are usually shipped by sea freight. If the moulds are large and heavy, they will be shipped in a container of their own, if the moulds are smaller and/or in smaller quantities, the moulds are shipped in a container on lcl basis ( less than container load, meaning that in the same container, merchandise for several companies is being shipped, reducing the shipping cost for all of them ).
If moulds are shipped in a container, they may be either strapped on strong wooden pallets, or packed in sturdy, seaworthy wooden cases, according to the size and number of moulds.
If a customer needs small to medium sized moulds urgently, they may be shipped by airfreight. In this case, Starmould will check the best rate, and submit to the customer for approval, and inclusion in the invoice to the customer.
For all modes of shipment, the delivery terms are FOB Israeli (air)port, air or sea freight being paid for by the customer.
In all cases Starmould's logistics department will be happy to assist the customer in finding the cheapest and most suitable form of transportation for each and every customer.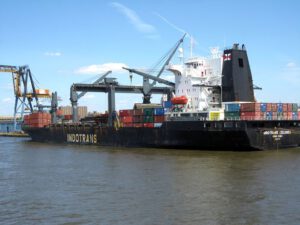 Do You Have Questions About the Shipment?