The Advantages of Buying Second Hand Molds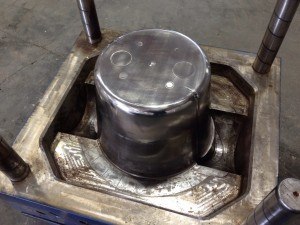 Looking at buying a few plastic molds? It may seem like there are countless options out there but for working quality that won't break the bank, buying a second hand mold is really the best way to go. Not only are these molds tried and tested to produce every time, but they are also less expensive than buying a mold brand new. With a second hand mold, you will get a product of high quality but also a product that has been previously tested.
European Molds
You do not want to buy a second hand mold from anywhere or anyone. Used moulds from China may be a cheaper option, but quality wise European made moulds are the far better option.
Mold Restoration
When you purchase a second hand mold, there are clear advantages but one that stands out is the refurbishment of each. Even though all of the molds are in good working condition, Each mould sold is tested, refurbished, and tested again, to guarantee the excellent working condition, and allowing the customer to start working immediately and without any problems..
Availability
When you order a mold to be made, this process could take weeks or months and who has time to wait that long for anything. When you purchase a second hand mold, it is ready immediately after you purchase it. so the only waiting you will do is when A second hand mould is available immediately, it takes just the shipping time to reach the customer.
Seeing The Mold In Action
If you are a bit skeptical about how a second hand mold will produce, then you will be completely reassured when you are able to see the mold in action. You will have the option to witness the last mold test so you can see for yourself the exact quality of the mold you are getting. In addition to this, you will receive expert information on the mold. This also gives the opportunity to get expert advise on how to best run the mould.
Are there any disadvantages of buying second hand injection and blow moulds? Not that we can think of. On the contrary, the sheer number of options, the high quality, excellent working conditions, and attractive pricing, makes this the preferred choice.. Not to speak of the immediate availability of these second hand moulds.
Seeing your moulds purchased being tested, will put your mind at rest, convincing you once more that you have made the right decision.
Endless Choices
With a stock of over 2500 injection moulds and a few hundred blow moulds, the possibility of finding just the mould you need, is very likely. You may even get new ideas of how to expand your business by checking the large variety of moulds offered…Check out the Mold Store.